Social Security for Domestic Workers is Too Rare
A recent study conducted by the International Labor Organization has shockingly revealed that about 90% of domestic workers have no social security at all. The governments of 70 nations have laws to provision social protection but there seems to be a huge gap between expectation and reality.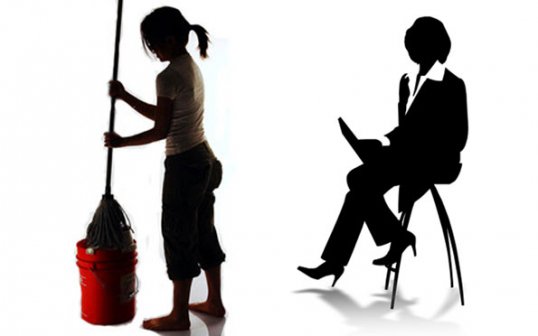 The Numbers on Social Security
The report disclosed that the number of people who work as domestic workers is 67 million and 90% of them have no social protection. 68 percent of the domestic workers are found in Asia and Latin America only. 11.5 million Domestic workers are migrants who are not granted the same rights as the native domestic worker in nearly 14 percent of the nations that do have legal provisions for covering domestic workers. Women domestic workers are more vulnerable due to the current situation as 80% of domestic workers are women only.
The Plight
The plight of a domestic worker who has no social protection is too bad. Throughout their lives, the domestic workers are undervalued and left unprotected. When they reach the retirement age or become medically unfit, they have no access to a pension or any other source of income.
Why Domestic Social Protection is Not Available to All
The main reasons that prevent the domestic workers to attain social security are: It is difficult to monitor any work done in a house, domestic workers frequently work in many households at once to increase their income, lack of contracts is common and provision of kind payment for the domestics is widely acceptable.
Different Conditions
The report also pointed out that the condition of domestic workers is different in different regions of the world. In nations like France and Spain, the domestic workers have no coverage and in nations like Italy, they are not even integrated into the social security system.
The Solution
The solution to this problem was given by a senior ILO economist, Mr. Fabio Duran-Valverde. He wants all the domestic workers to be given mandatory coverage. He also understands that a single protection model might not work for domestics working for different regions of the world. He is in favor of replacing voluntary coverage, which has not proven to be most effective yet with mandatory coverage. Though the suggestions to offer mandatory coverage as a part of social security are good ones, its implementation in all the nations of the world seems to be a far-fetched dream.